Why do admin users able to access unreleased functions after they have been assigned a new permission group?
Scenario
I have created an accounting-specific permission group, but when I assign it to my accountant user, she is still able to see the unreleased function, she is invited as an administrator user.
Explanation
To assign permission to a team member, the user's role must be a member instead of the admin user. Administrator users default to full permission, therefore, when you assign a specific permission group to an administrator, they still have all the functions. However, members default to having no permission, therefore, when you set a particular permission group, they can only access those functions under the permission group.
How to
Search Path: Setting - Organization 
Change the role of the user (Only the owner has full permission to change the role)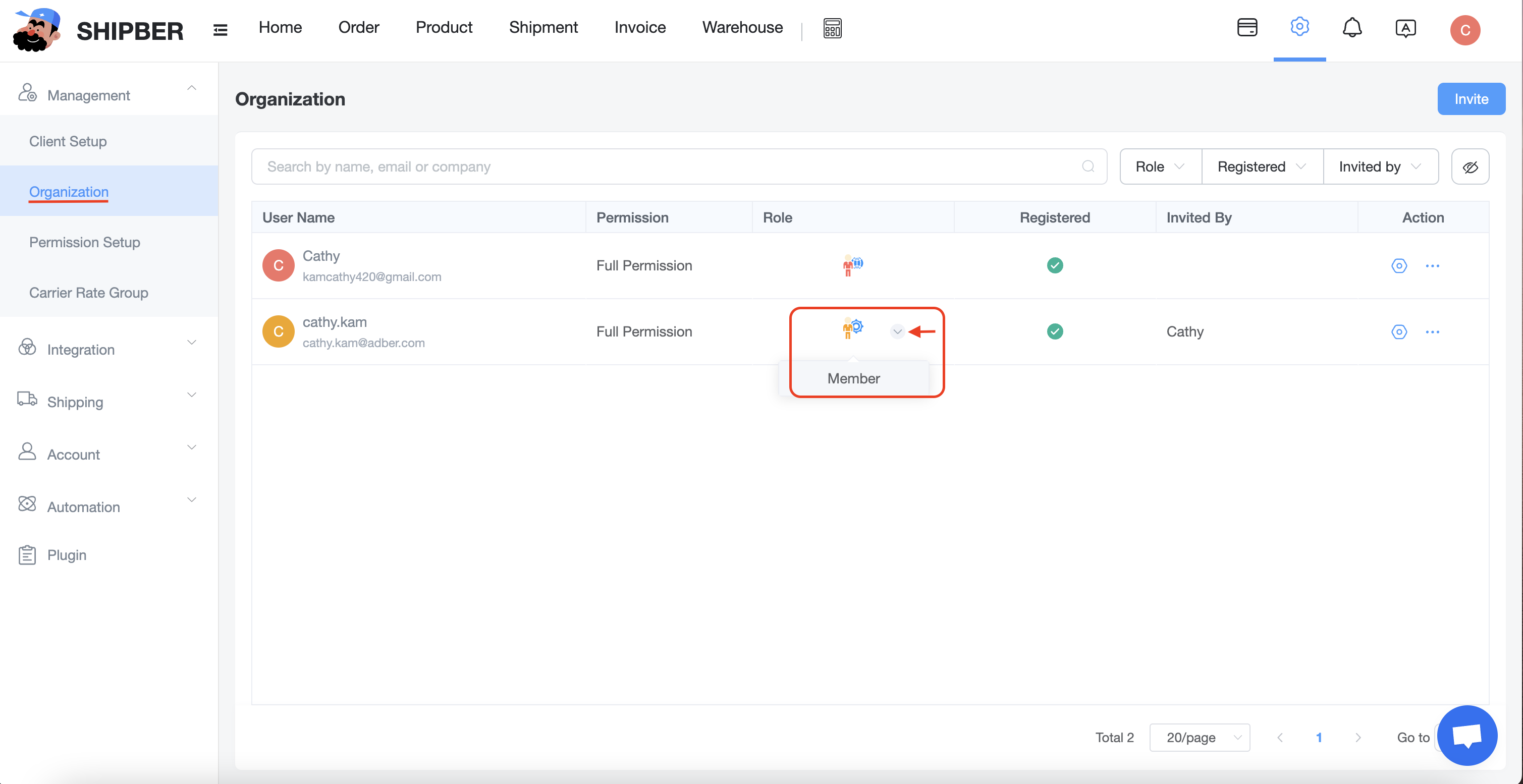 Click the "Edit" button
Select the permission group and click "Confirm"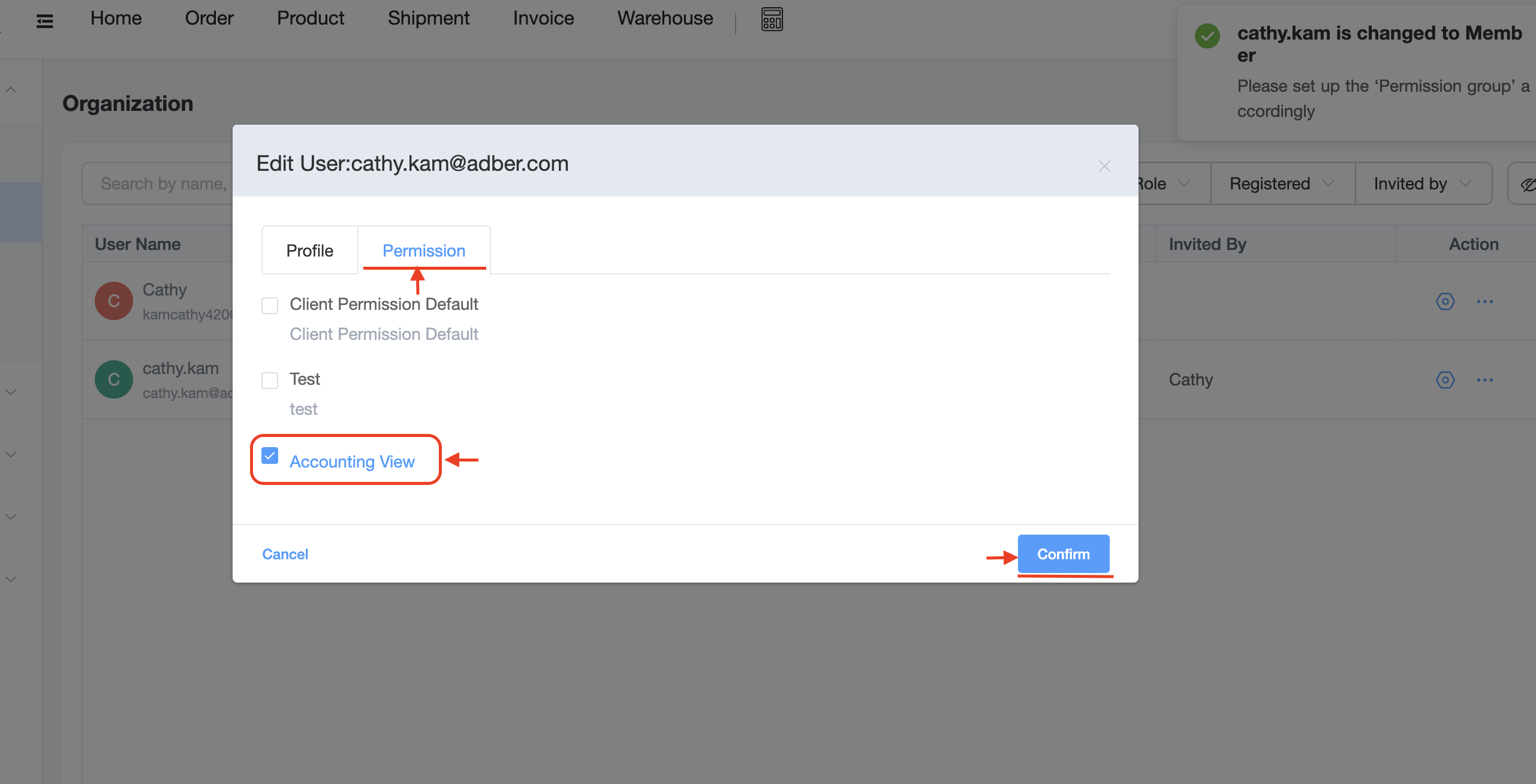 Notes:
Permission Group can be created under "Permission Setup", Please read the article"Permission Setup" for a detailed explanation.