Refund Management
Video Tutorial:
There are two methods available in the system that allows users to retrieve the shipping cost back to the user account:
Important Notes:
1. The shipment must not be scanned
2. If those shipments are billed
   the shipments are no longer available
   to be voided
Functions Under the Loan Function Page:
Review Refund History
Search Path:Accounting operation - Refund Shipment 
Click "Refund Shipment"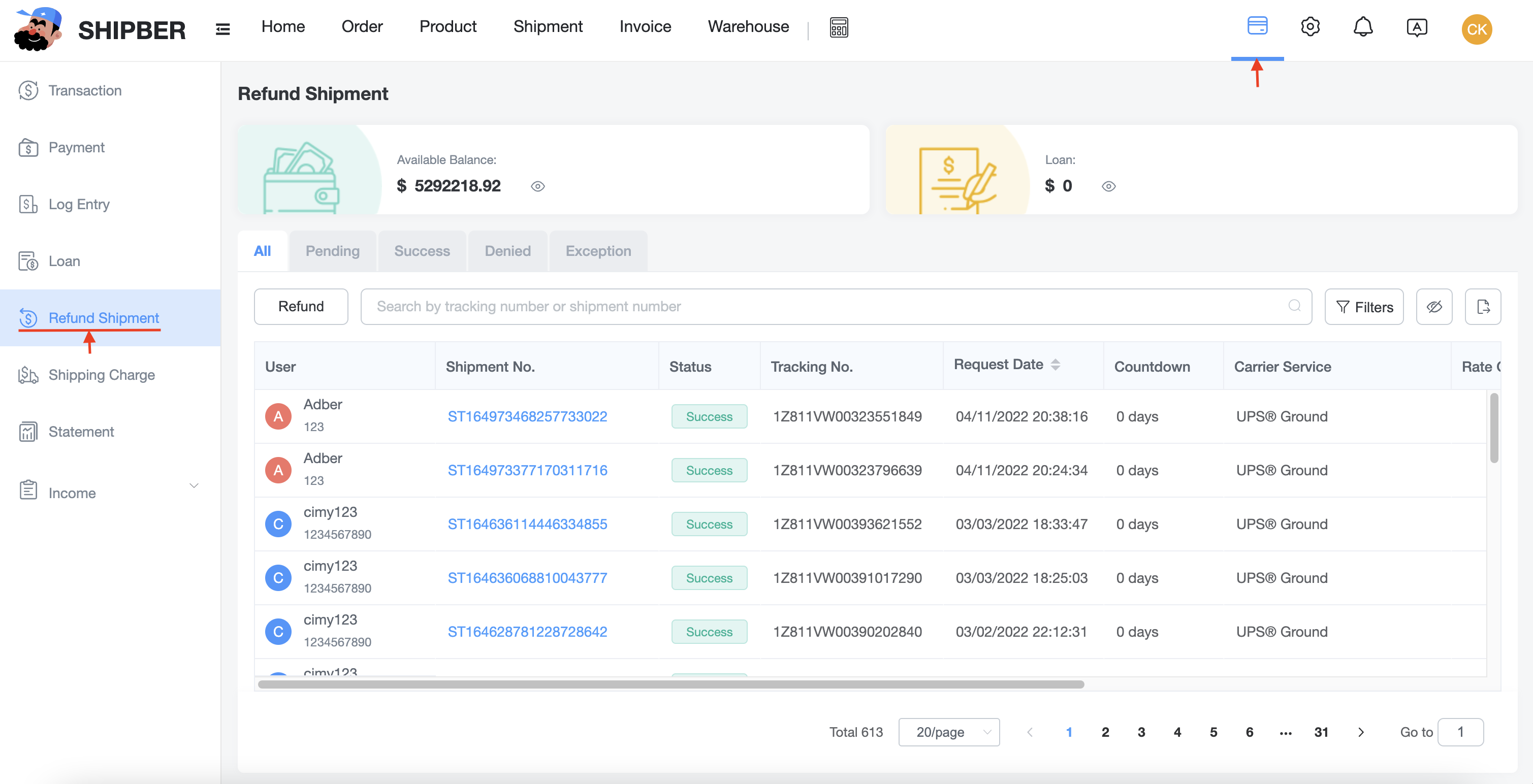 Review the existing refund requests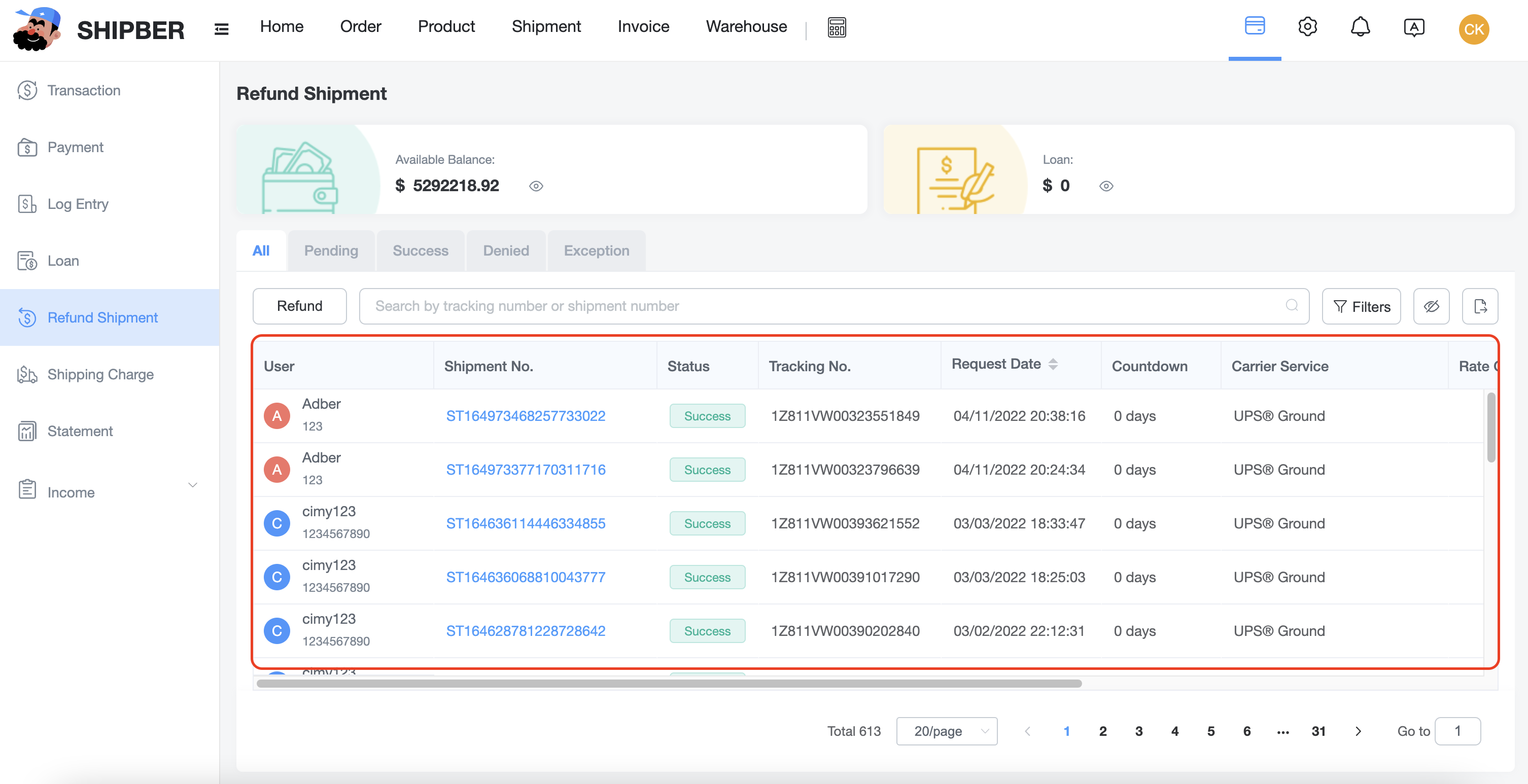 Notes:
Available Balance
The funding that has been remitted and confirmed receiving
Loan
The credit amount that has been approved to the user
Status Tabs
This is a sort function that helps users to sort and view the refund history with the selected refund status tab
Refund Status
All

All Requests are shown under this index

Pending

The refund request is under the review

Success

The refund request has been approved

Denied

The refund request has been denied

Exception

The refund has been review and an error or exceptional circumstance has occurred
Request for Refund
Search Path:Credit Card Icon - Refund Shipment - Refund
Click the "Refund" button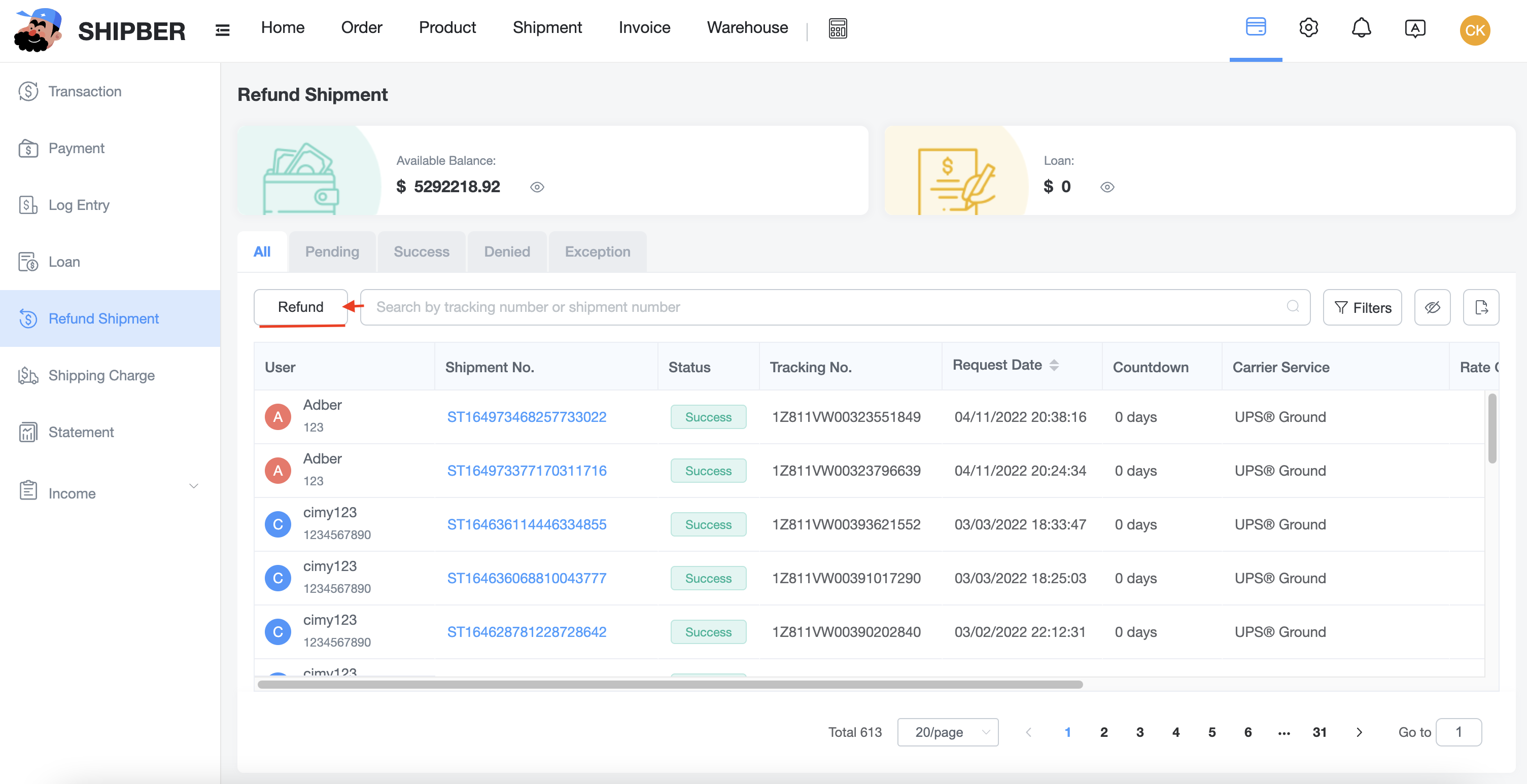 Input the tracking number(s). one tracking number per line to separate tracking numbers and click "Next"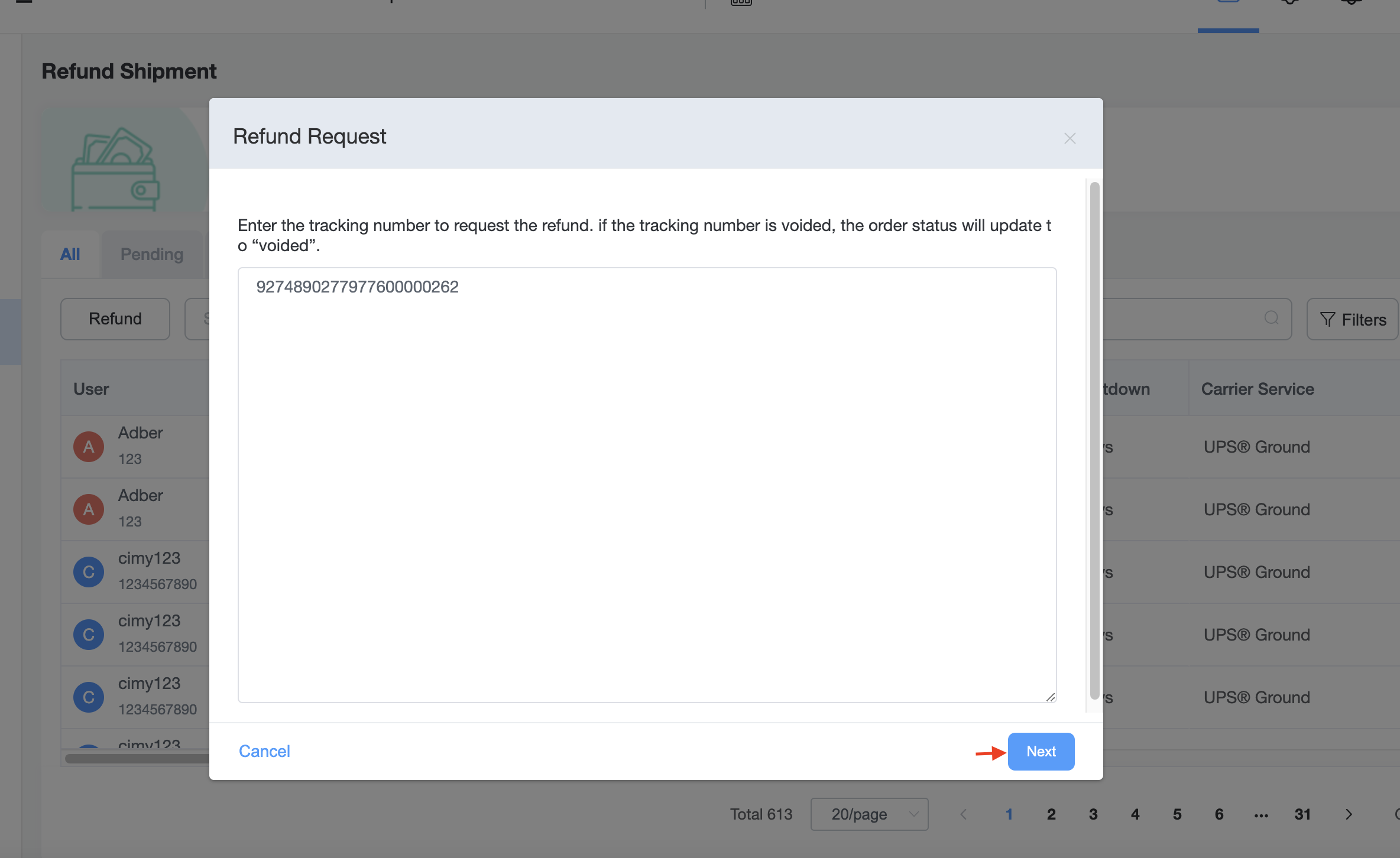 The system will show the tracking that is available for the refund and click "Confirm"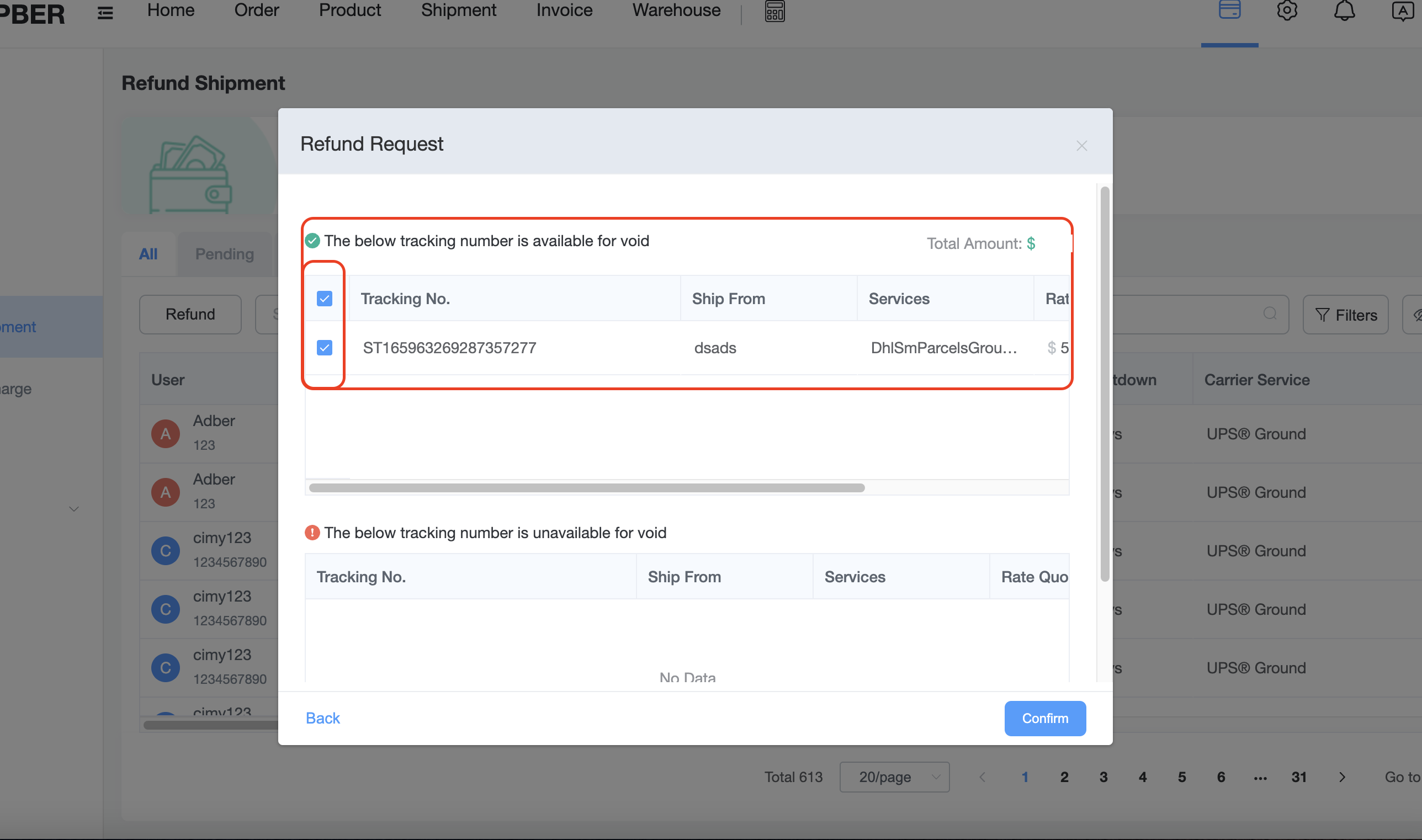 Notes:
Use the select function to select or deselect the boxes
Only the unscanned or non-billed package can be refunded
Review the requested refunds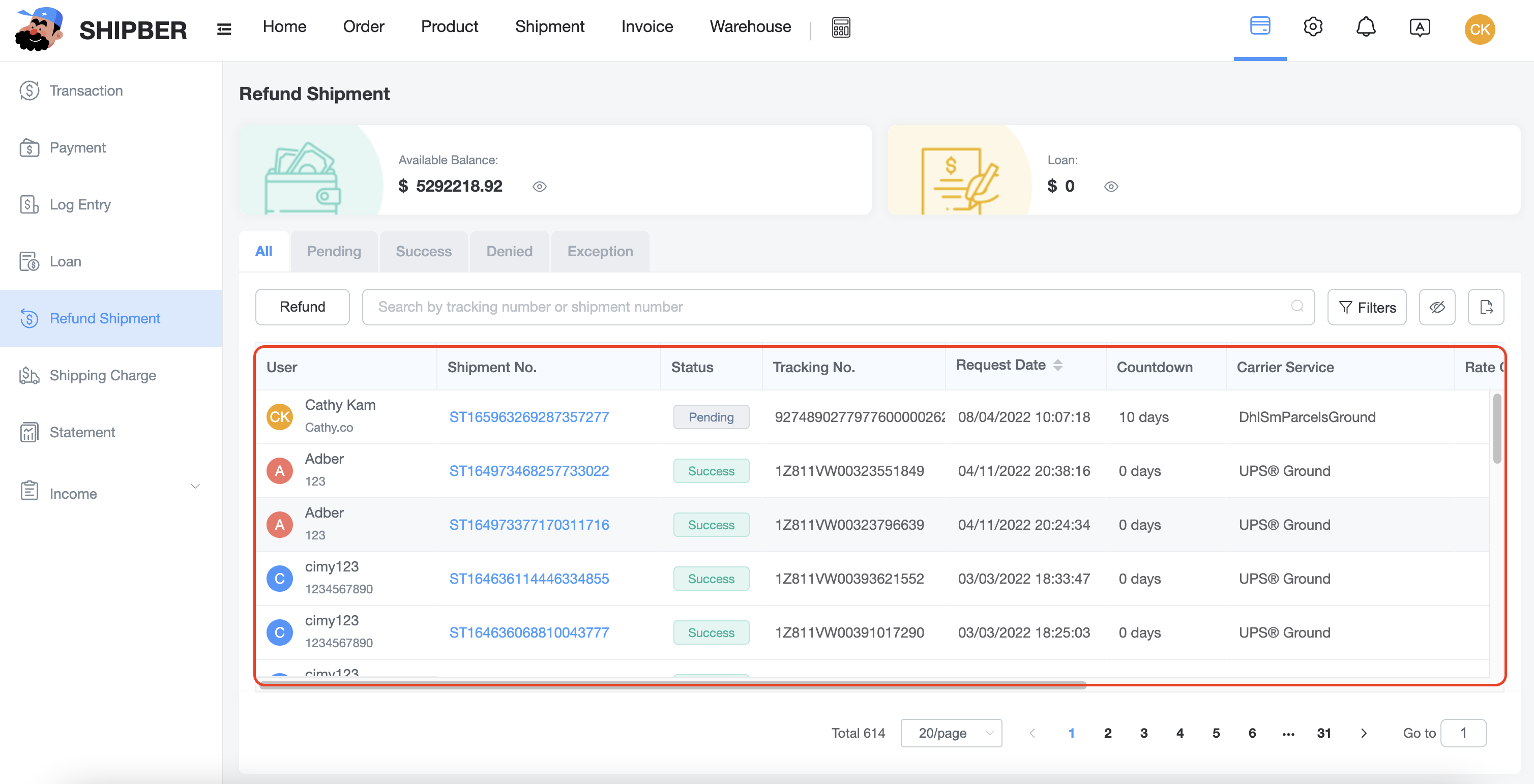 Search Refund Request
Search Path:Credit Card Icon - Refund Shipment - Search Engine
Input the order or tracking number in the search field and hit "Enter" or click any open area on the page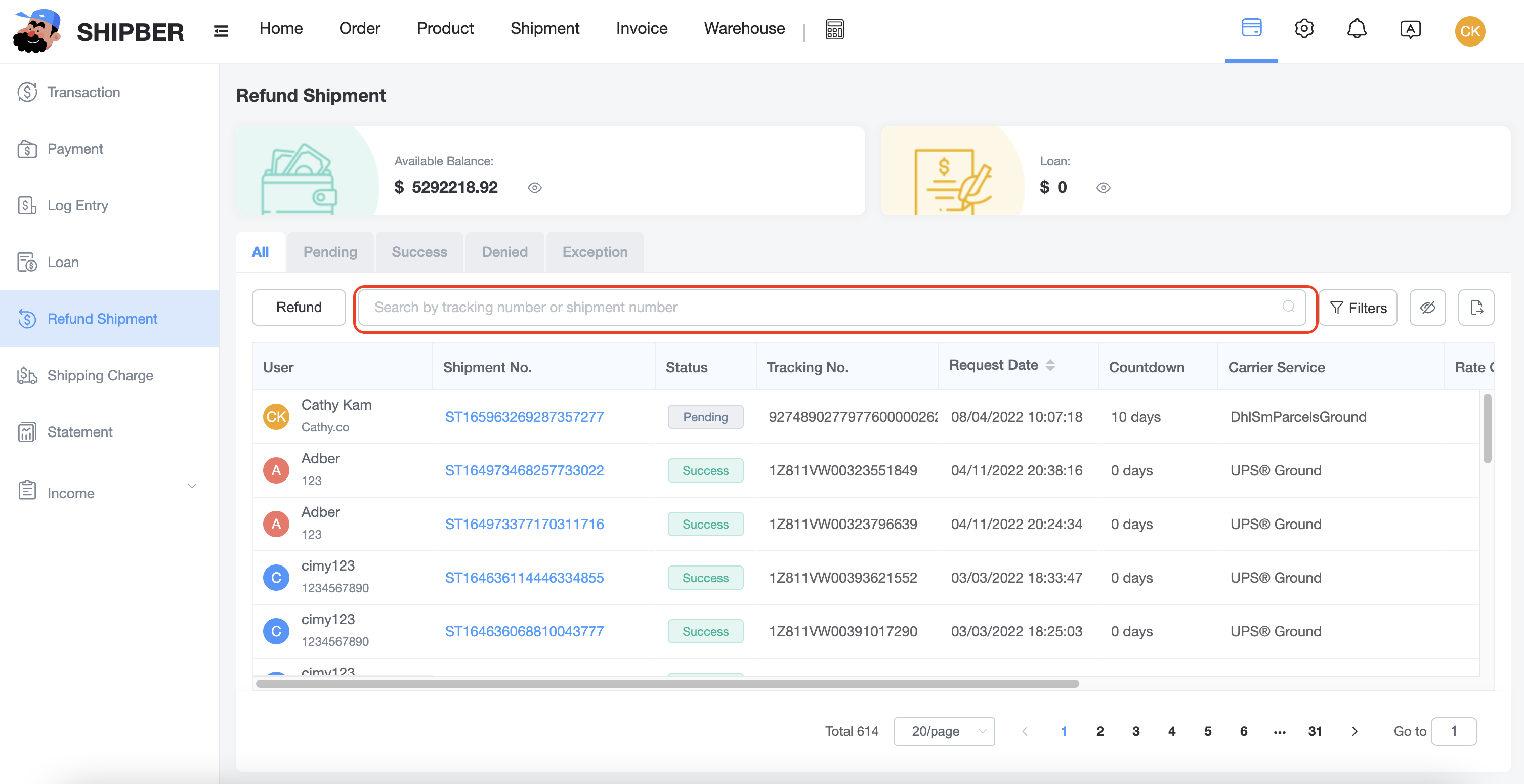 Apply Filters
Search Path:Credit Card Icon - Refund Shipment - Filters
Select the filter options to apply (Please see below notes)
Notes:
Filter Types
Arrange Categories
Search Path:Credit Card Icon - Refund Shipment - "Eye" Icon
Click the "Eye" icon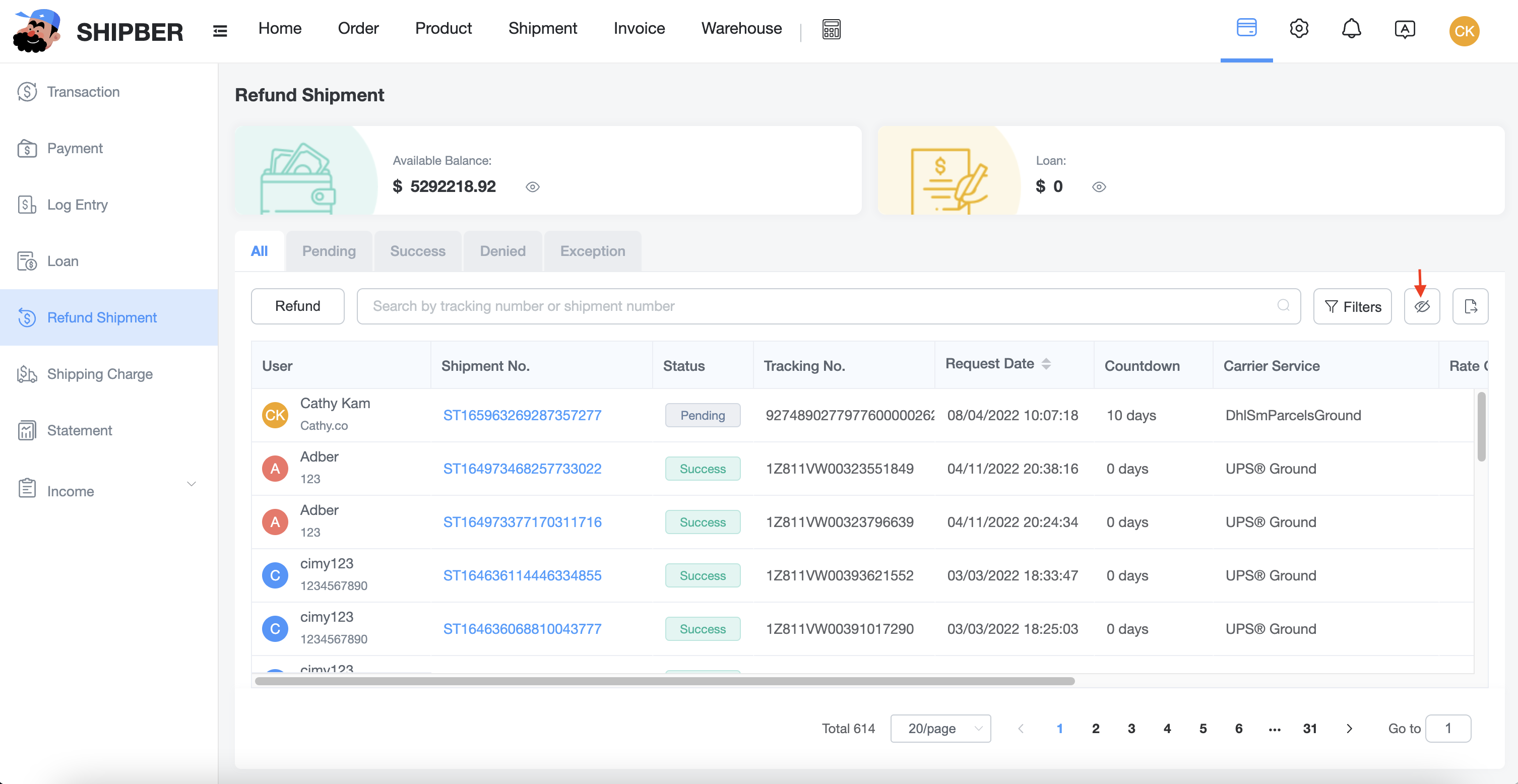 Check to show, or uncheck to not show the categories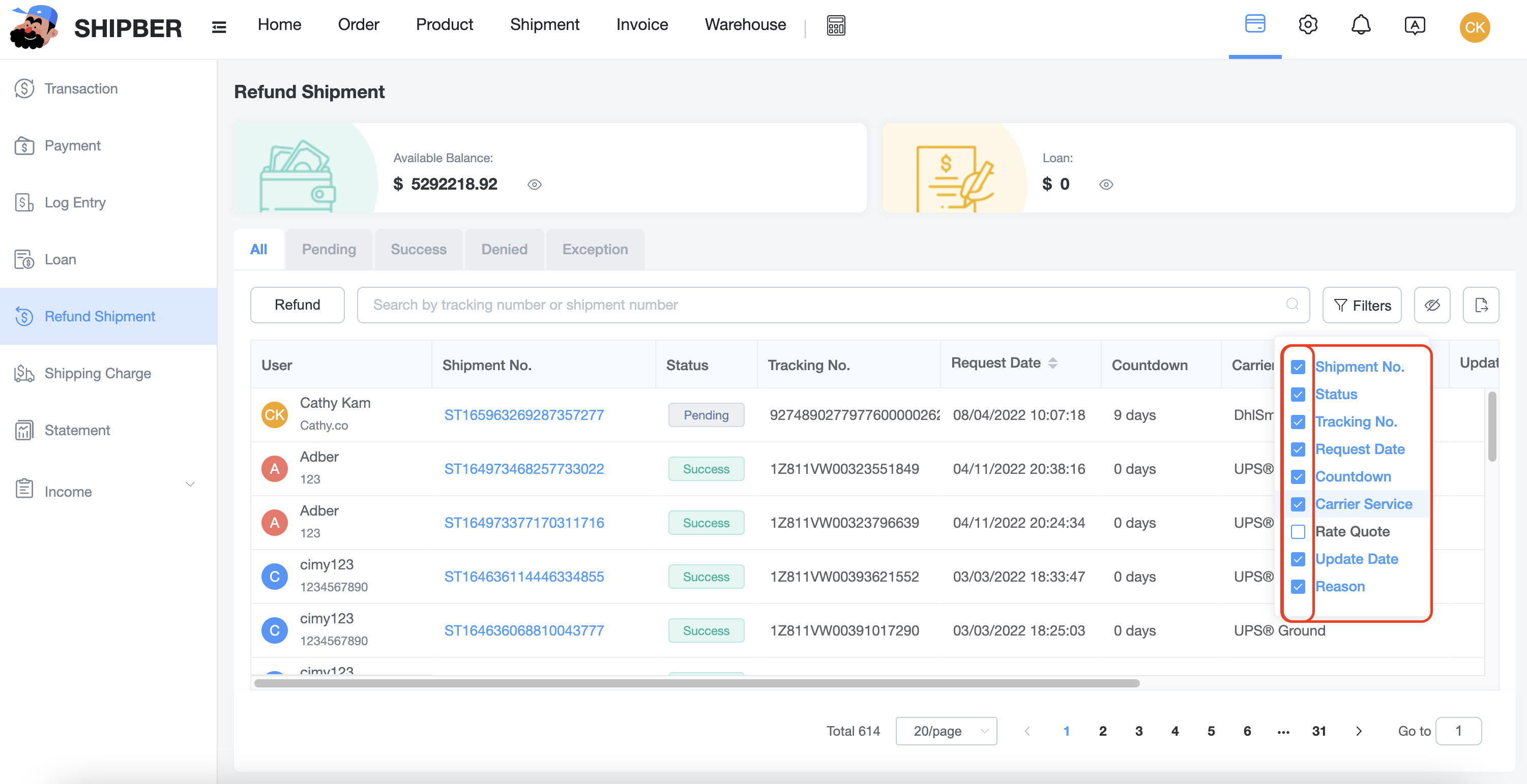 Data Export
Search Path: Credit Card Icon - Refund Shipment - Export 
Click the "Export" icon to export all refund shipments