Shipping | Label Printing Setup
This page allows users to setup how the documents are printed and select the reference fields on the label.
Search Path: Setting - Shipping - Printing Setup
Click "Printing Setup" under "Shipping"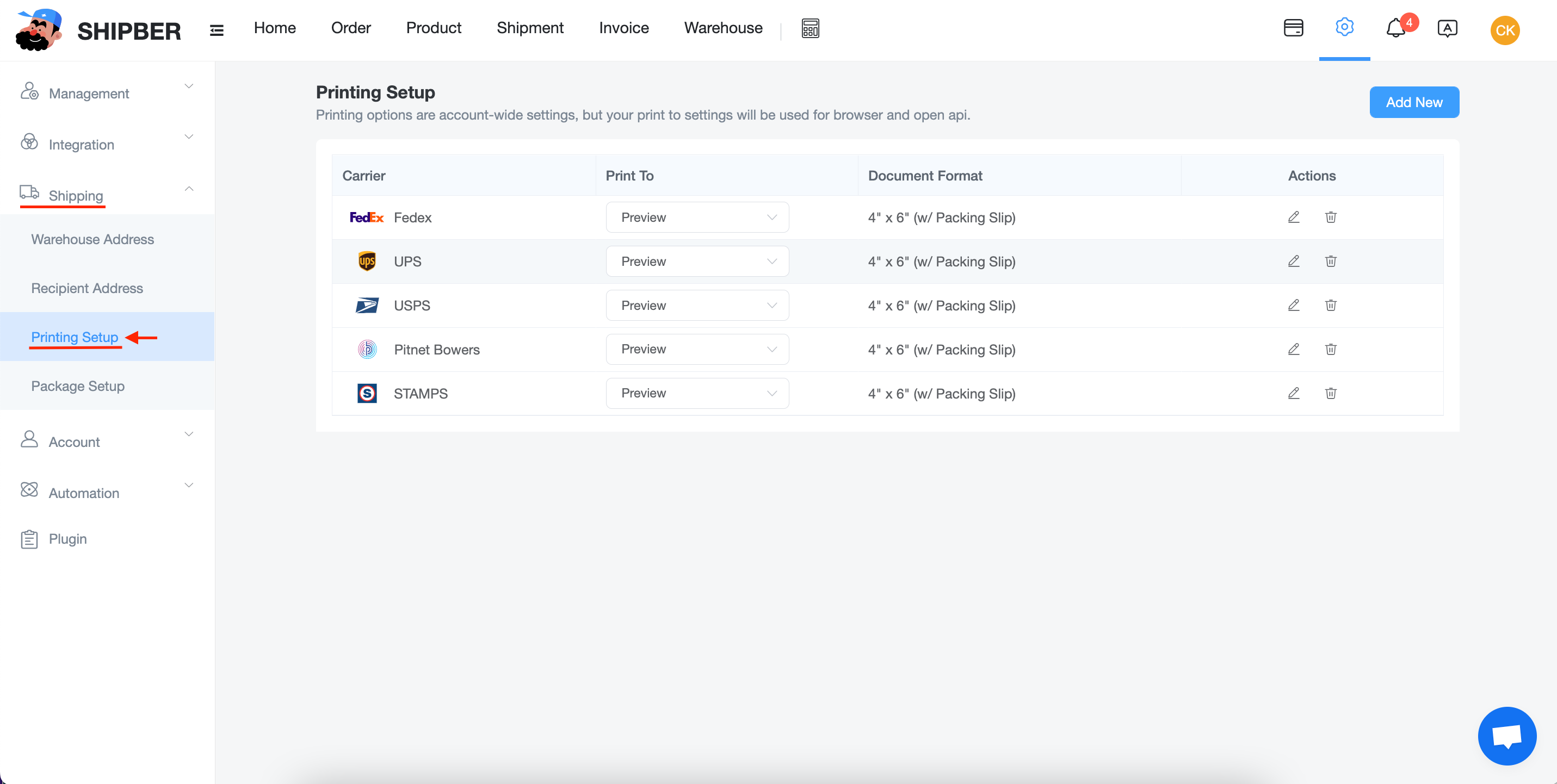 Review the available carriers in printing setup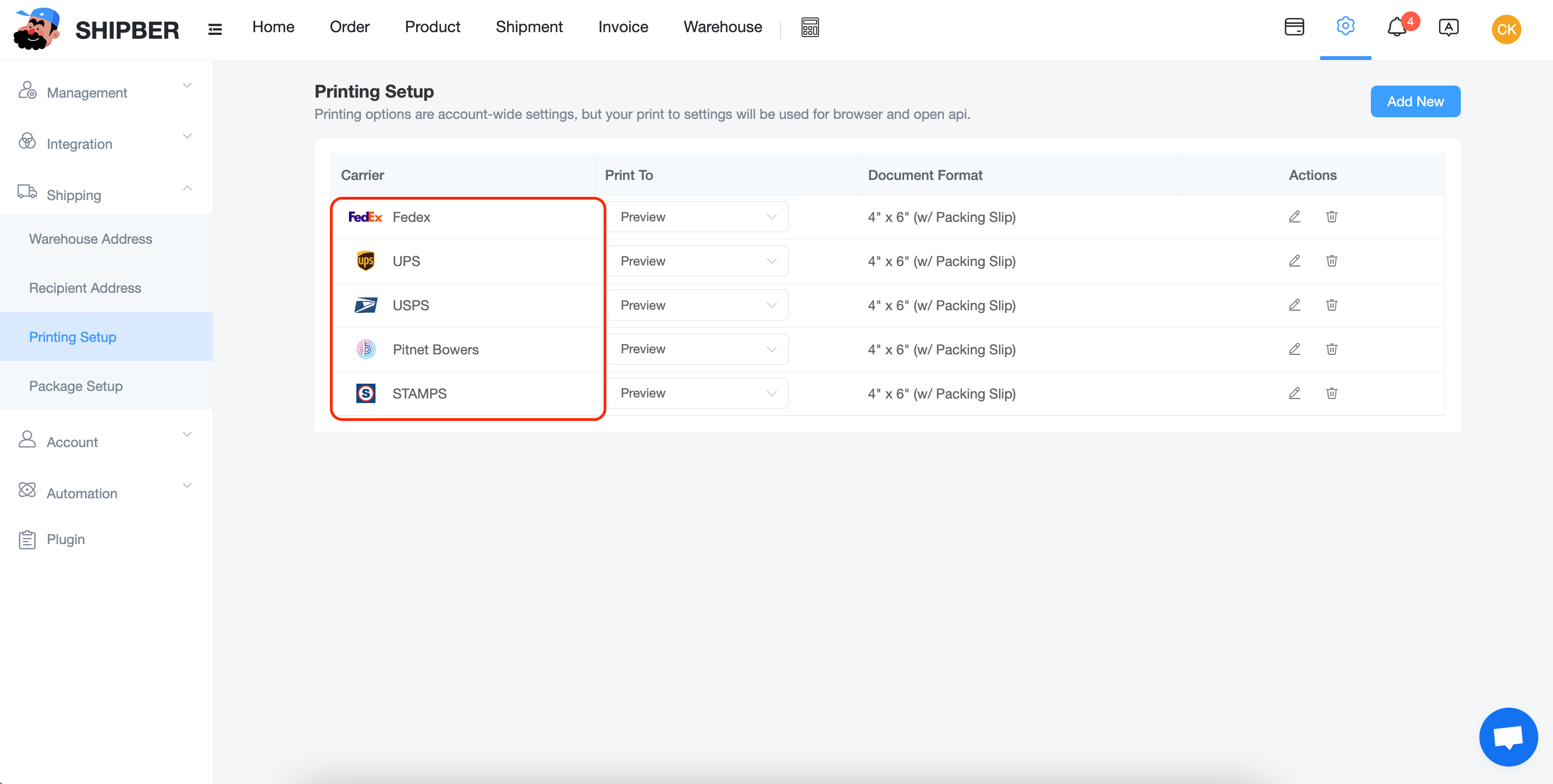 Click "Add New" to add a new carrier
Click "Edit" to modify the label printing setup
Select the system preset message or customized message to display on the shipping label (Please see the below notes)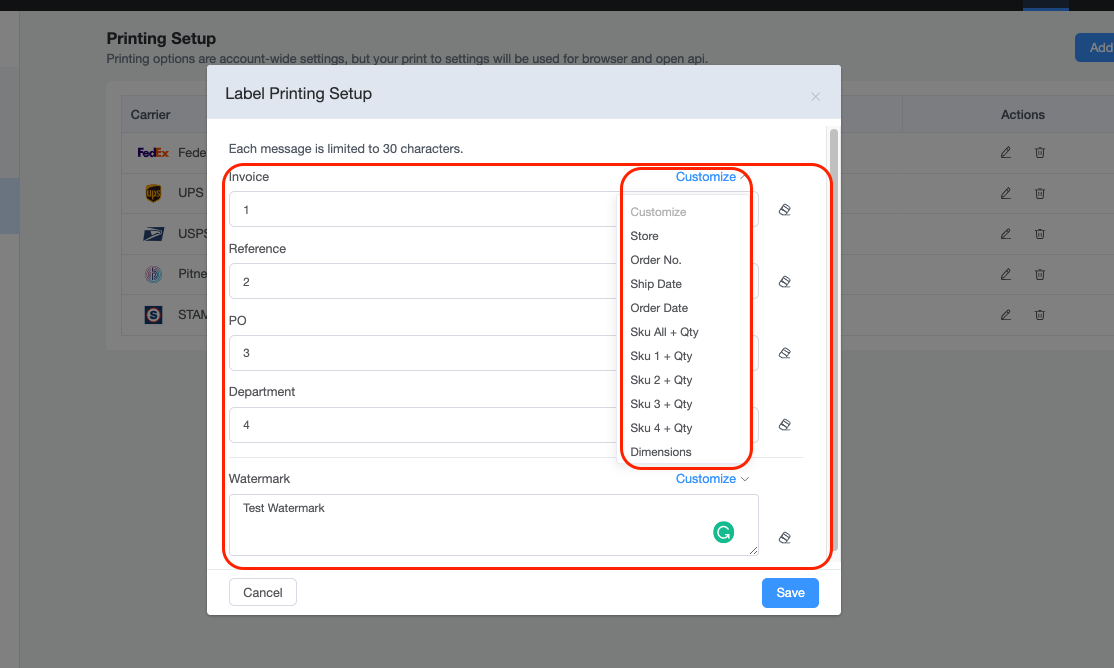 Notes:
Please note that the selected messages are the default reference fields, they will only display when the reference on shipping labels are empty. If users filled in the reference #, the above messages will not display.
Click "Save" to save (Please see the below notes)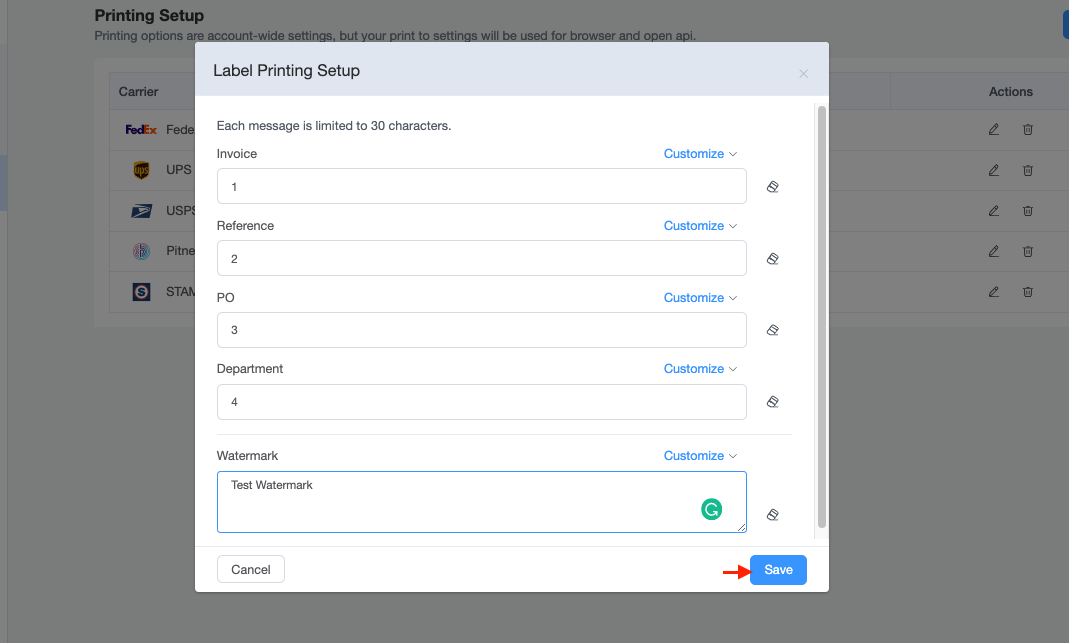 Notes:
Click the "Delete" icon to delete the selected message

The selected messages will show on the shipping label