Subscription Portal
There will be a trial period reminder when you first enter
Click Subscribe Now to enter the subscribe page,or click user avatar -Custom Setting-Subscribe
Enter the subscribe page
Choose the subscription plan that best suits your needs and budget,Click Submit Plan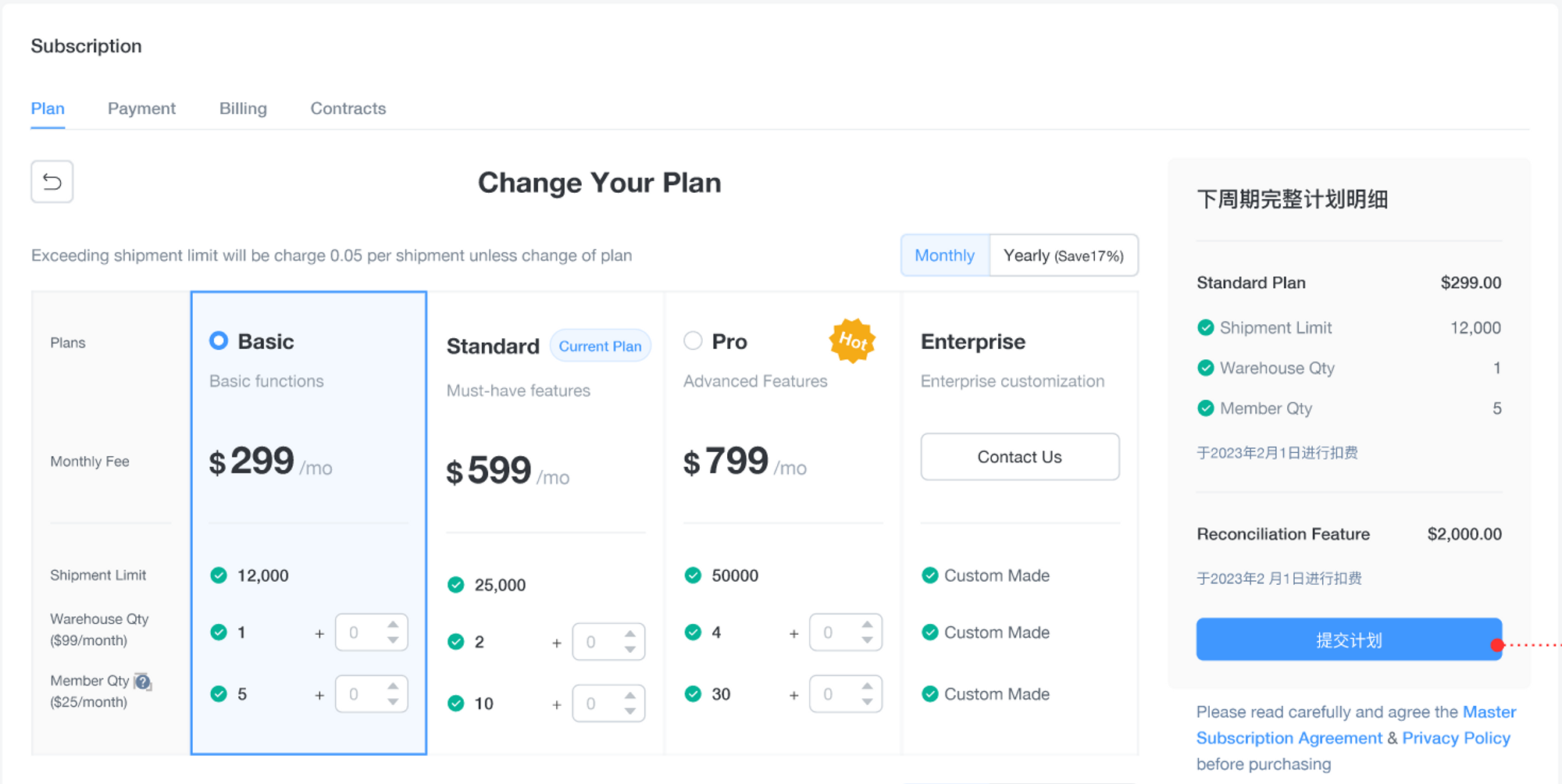 Statement reconciliation fuel package
Next is the selection page for the statement reconciliation fuel package, which customers can purchase as needed, or they can activate automatic refills of the fuel package.
It is also possible to purchase a standalone data package,Click to enter Reconciliation page
Add payment method (Credit/Debit card supported)
During payment, the system will check whether there is a bound credit card. If there is, the payment will be processed and the user will be redirected to the Plan overview page for easy viewing.
If the payment is not bound, it will redirect to the payment entry page.
Default payment settings allow customers to specify different cards for different projects.
Change Plan (upgrade or downgrade package)
Click Change Plan on the Plan page to enter the package selection page.
After changing the package, you can view it.
View and download bills (consumption bills)
Except for the first subscription, which will generate a bill immediately, bills will be generated according to the cycle (month/year) at other times. Customers can view and download them.
PS: The above screenshots are test data, and the actual charges are subject to online publicity.